Order Delivery Time
By Derin Can Azizof

WOW Classic Gold EU Gehennas - Horde 1000Gold

Add Time: Jul/30/2021

By Aslan

WOW Classic Gold EU Пламегор (Flamegor) - Horde 300Gold

Add Time: Jun/05/2021

By Maciej Kozlowski

WOW Classic Gold EU Gehennas - Alliance 400Gold

Add Time: Nov/02/2020

By Maciej Kozłowski

WOW Classic Gold EU Gehennas - Alliance 250Gold

Add Time: Oct/19/2020

By 22

WOW Classic Gold US Anathema - Alliance 100Gold

Add Time: Oct/05/2020

By

WOW Classic Gold EU Razorgore - Alliance 500Gold

Add Time: Jun/09/2020

By

WOW Classic Gold EU Razorgore - Alliance 500Gold

Add Time: Jun/03/2020

By

WOW Classic Gold US Rattlegore - Alliance 150Gold

Add Time: Jun/02/2020

By

WOW Classic Gold EU Razorgore - Alliance 500Gold

Add Time: Jun/02/2020

By

WOW Classic Gold EU Razorgore - Alliance 500Gold

Add Time: Jun/02/2020

By Ke'bab

WOW Classic Gold US Rattlegore - Alliance 100Gold

Add Time: May/29/2020

By

WOW Classic Gold EU Razorgore - Alliance 500Gold

Add Time: May/28/2020

By

WOW Classic Gold EU Skullflame - Horde 3000Gold

Add Time: May/28/2020

By derin can azizof

WOW Classic Gold EU Skullflame - Horde 3000Gold

Add Time: May/28/2020

By derin can azizof

WOW Classic Gold EU Skullflame - Horde 3000Gold

Add Time: May/28/2020
Feedback
Dalila Winston

09/09 12:04

just gotta say i love this site alredy customer service is very helpful all i have to say is WOW!!!!!!!

wow, wow, wow just speechless i love it:D

Julie Dąbrowska

09/04 02:45

Most Legit site ever. Fast Delivery. BEST SITE TO GET ANYTHING ALL YOUR GOODS!

Michael Angel'z

09/01 12:06

The customer support was really great!Finally the delivery speed was pretty good!!I

this is the lowest price i could find, i was worried a little about the delivery, but it turned out to be very smooth, will buy more later.

Brilliant website i am definately recommending it to people. Aswell as i will be using it again !
Attack World of Warcraft classic server With the alleged perpetrator now in custody
Earlier this month, World of Warcraft Classic servers were hit with a distributed denial of service (DDOS) attack that made reliably accessing its servers a struggle for many players across North America. And now, a Blizzard community manager followed up to say that after a brief investigation a suspect has been arrested.
In a September 19 post on the WoW forums, Community Manager Kaivax set out to provide some closure to players impacted by the September 7-8 downtime.
"Immediately after the Distributed Denial of Service attacks against our game service began, the Blizzard Security Team worked around the clock with local and international law enforcement agencies to track down the source of the DDoS," the forum post by community manager Kaivax reads. "It is our understanding that, within a few days, authorities were able to successfully identify and arrest a suspect."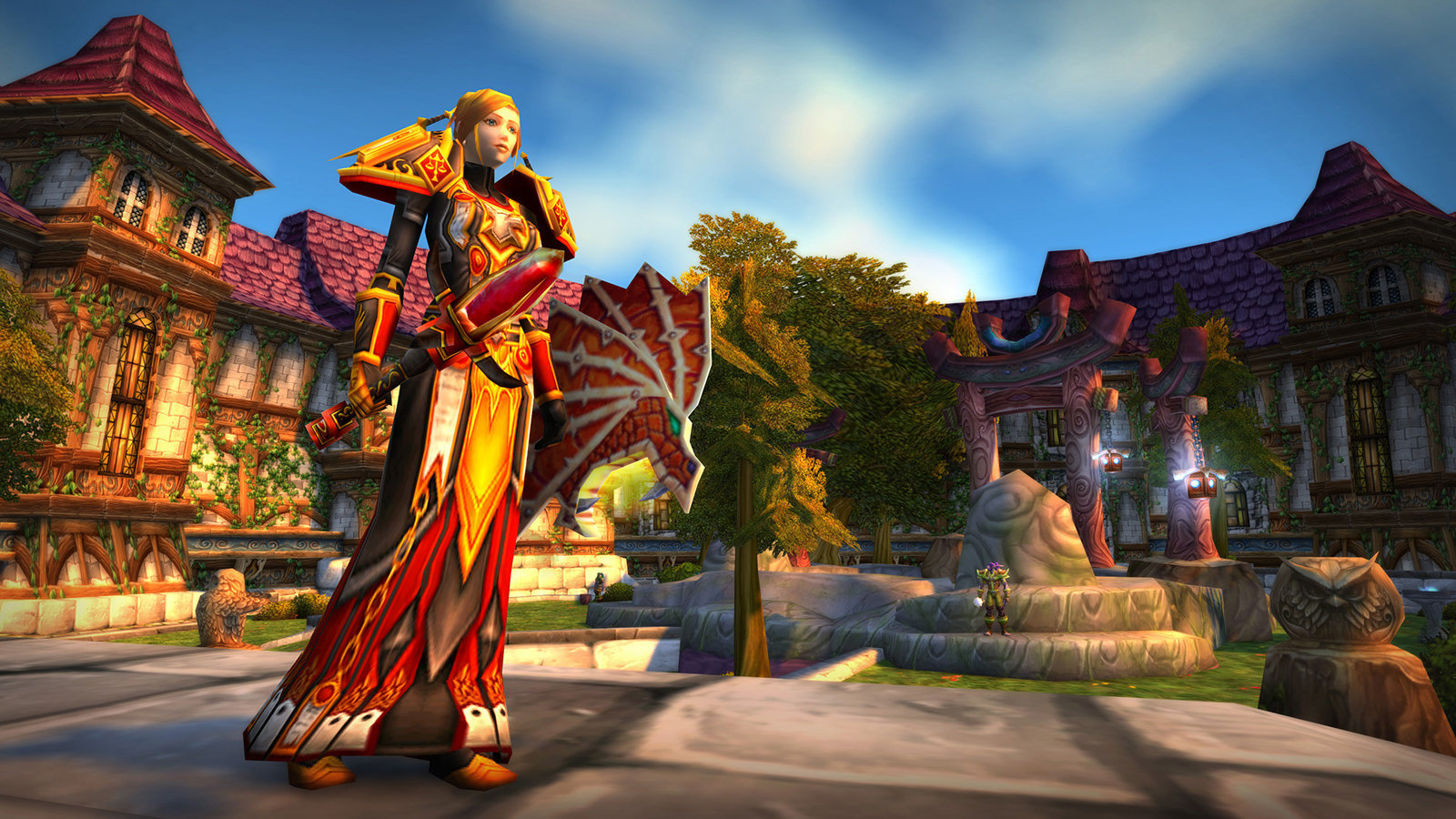 Cloudflare describes a DDoS attack as, "a malicious attempt to disrupt normal traffic of a targeted server, service or network by overwhelming the target or its surrounding infrastructure with a flood of Internet traffic."
The attacks first began on September 7 when WoW Classic players began reporting server issues such as spontaneously being booted despite being able to connect.
Still, it's an incredibly stupid way to get yourself arrested. In both the US and Europe, DDoS attacks are considered federal crimes that can lead to a prison sentence of several years. The UK is especially harsh, with a maximum sentence of 10 years.
Tired of grinding?
Buy WOW Classic Gold
via reliable game store
wowtt.com
, 100% hand-grinded World of Warcraft Classic Gold for Sale, always in stock with instant delivery, 24/7 live support.