Order Delivery Time
By Derin Can Azizof

WOW Classic Gold EU Gehennas - Horde 1000Gold

Add Time: Jul/30/2021

By Aslan

WOW Classic Gold EU Пламегор (Flamegor) - Horde 300Gold

Add Time: Jun/05/2021

By Maciej Kozlowski

WOW Classic Gold EU Gehennas - Alliance 400Gold

Add Time: Nov/02/2020

By Maciej Kozłowski

WOW Classic Gold EU Gehennas - Alliance 250Gold

Add Time: Oct/19/2020

By 22

WOW Classic Gold US Anathema - Alliance 100Gold

Add Time: Oct/05/2020

By

WOW Classic Gold EU Razorgore - Alliance 500Gold

Add Time: Jun/09/2020

By

WOW Classic Gold EU Razorgore - Alliance 500Gold

Add Time: Jun/03/2020

By

WOW Classic Gold US Rattlegore - Alliance 150Gold

Add Time: Jun/02/2020

By

WOW Classic Gold EU Razorgore - Alliance 500Gold

Add Time: Jun/02/2020

By

WOW Classic Gold EU Razorgore - Alliance 500Gold

Add Time: Jun/02/2020

By Ke'bab

WOW Classic Gold US Rattlegore - Alliance 100Gold

Add Time: May/29/2020

By

WOW Classic Gold EU Razorgore - Alliance 500Gold

Add Time: May/28/2020

By

WOW Classic Gold EU Skullflame - Horde 3000Gold

Add Time: May/28/2020

By derin can azizof

WOW Classic Gold EU Skullflame - Horde 3000Gold

Add Time: May/28/2020

By derin can azizof

WOW Classic Gold EU Skullflame - Horde 3000Gold

Add Time: May/28/2020
Feedback
Dalila Winston

09/09 12:04

just gotta say i love this site alredy customer service is very helpful all i have to say is WOW!!!!!!!

wow, wow, wow just speechless i love it:D

Julie Dąbrowska

09/04 02:45

Most Legit site ever. Fast Delivery. BEST SITE TO GET ANYTHING ALL YOUR GOODS!

Michael Angel'z

09/01 12:06

The customer support was really great!Finally the delivery speed was pretty good!!I

this is the lowest price i could find, i was worried a little about the delivery, but it turned out to be very smooth, will buy more later.

Brilliant website i am definately recommending it to people. Aswell as i will be using it again !
Blizzard has expanded the list of bugs in WoW Classic that are not, but are reported anyway
Enthusiasm has continued on WoW Classic's servers, prompting the creators of World of Warcraft to update the "Not A Bug" list in the official forums. This time: There are no training dummies in WoW Classic and the drop rate of Eye of the Shadow is quite normal. We have the details for you!
These bugs have been reported: Blizzard has been running a list of bugs in WoW Classic for some time, which are not flaws at all. Players report circumstances they deem wrong, but in WoW Classic, they did. Nine new "bugs" have been added with an update on September 27th:
Shield hand attacks triggered with the next weapon swing will not suffer a two-handed penalty.
Eternal Quintessences are not yet available and will be released in a later phase of Classic.
Stuns of Proc effects are not diminished by other stun effects and do not trigger diminishing returns (diminishing returns).
Many plans and prescriptions of the Thorium Brotherhood appear only in later stages.
Training dolls in Lower Town can not be attacked. In Classic, there were no such dolls.
Overpower triggers are lost when the warrior changes targets.
The Eye of Shadows has a much higher drop chance than many players think.
The goal of the quest "The Touch of Zanzil" is not completed correctly when players lie down without having Doc Mixilpixil at the finish.
A summoned beast of hell that is no longer controlled by the sorcerer attacks only opponents in PvP or those who are on its threat table. If no goals are within reach, they disappear.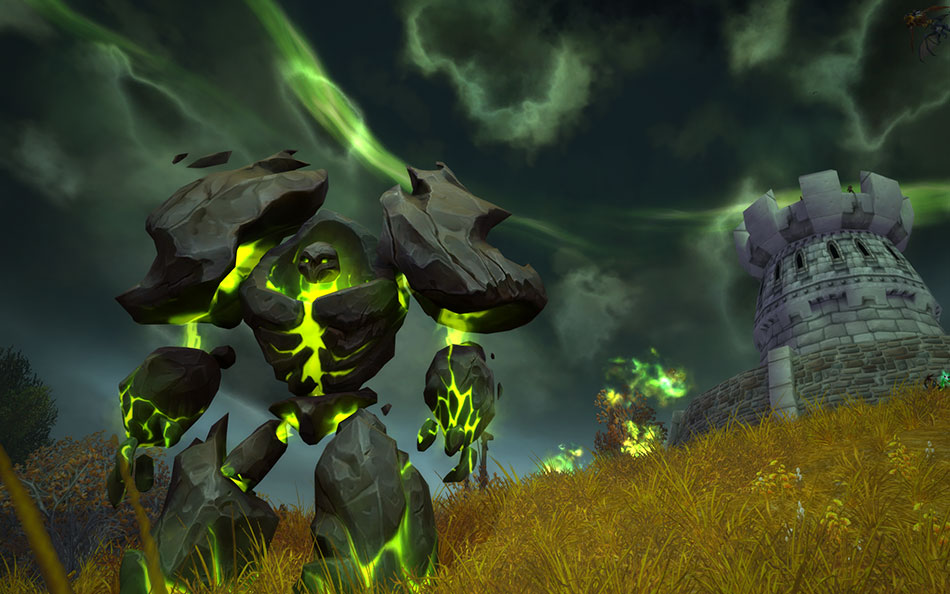 It has to be stated at least once: There are no training dolls in Classic. Point. Apparently, players had wondered that they could not attack the training dummies in Undercity - these are only decoration from a bygone era, when the city was still Lordaeron. Also, Eye Drop Shadow drop rate needed for Priest's Blessing Sorcery quest line is quite correct - it's about as high as it would be later on for the original World of Warcraft (buy now for $ 12.99) ). A sorcerer-summoned infernal only interacts with PvP flagged targets and those on its threat list. When the Infernal finds no valid targets, it disappears before its time.
Earning gold in World of Warcraft is no longer the daunting prospect it used to be, but farming for
WOW Classic gold
can be tedious. Good thing you can always buy some from us here at
WOWTT.COM
- from WOW Classic EU Gold to WOW Classic US Gold.