Order Delivery Time
By Derin Can Azizof

WOW Classic Gold EU Gehennas - Horde 1000Gold

Add Time: Jul/30/2021

By Aslan

WOW Classic Gold EU Пламегор (Flamegor) - Horde 300Gold

Add Time: Jun/05/2021

By Maciej Kozlowski

WOW Classic Gold EU Gehennas - Alliance 400Gold

Add Time: Nov/02/2020

By Maciej Kozłowski

WOW Classic Gold EU Gehennas - Alliance 250Gold

Add Time: Oct/19/2020

By 22

WOW Classic Gold US Anathema - Alliance 100Gold

Add Time: Oct/05/2020

By

WOW Classic Gold EU Razorgore - Alliance 500Gold

Add Time: Jun/09/2020

By

WOW Classic Gold EU Razorgore - Alliance 500Gold

Add Time: Jun/03/2020

By

WOW Classic Gold US Rattlegore - Alliance 150Gold

Add Time: Jun/02/2020

By

WOW Classic Gold EU Razorgore - Alliance 500Gold

Add Time: Jun/02/2020

By

WOW Classic Gold EU Razorgore - Alliance 500Gold

Add Time: Jun/02/2020

By Ke'bab

WOW Classic Gold US Rattlegore - Alliance 100Gold

Add Time: May/29/2020

By

WOW Classic Gold EU Razorgore - Alliance 500Gold

Add Time: May/28/2020

By

WOW Classic Gold EU Skullflame - Horde 3000Gold

Add Time: May/28/2020

By derin can azizof

WOW Classic Gold EU Skullflame - Horde 3000Gold

Add Time: May/28/2020

By derin can azizof

WOW Classic Gold EU Skullflame - Horde 3000Gold

Add Time: May/28/2020
Feedback
Dalila Winston

09/09 12:04

just gotta say i love this site alredy customer service is very helpful all i have to say is WOW!!!!!!!

wow, wow, wow just speechless i love it:D

Julie Dąbrowska

09/04 02:45

Most Legit site ever. Fast Delivery. BEST SITE TO GET ANYTHING ALL YOUR GOODS!

Michael Angel'z

09/01 12:06

The customer support was really great!Finally the delivery speed was pretty good!!I

this is the lowest price i could find, i was worried a little about the delivery, but it turned out to be very smooth, will buy more later.

Brilliant website i am definately recommending it to people. Aswell as i will be using it again !
The Dire Maul dungeon will go live worldwide in WOW Classic
Dire Maul, located in the Feralas zone in World of Warcraft, is an ancient, ruined Night Elf city and, in more practical gameplay terms, a major dungeon from back in the day: Wowhead says it's "remembered fondly by most raiders as one of the most important sources for world buffs which used to be key to defeating bosses in raids ... It was one of Blizzard's first divergent dungeons in which alternate paths—such as skipping bosses—were encouraged."
Dire Maul is a high-level dungeon first released prior to the Burning Legion expansion back in 2005. It's a three-wing high-level instance that will have more enemies and more loots for WoW Classic players.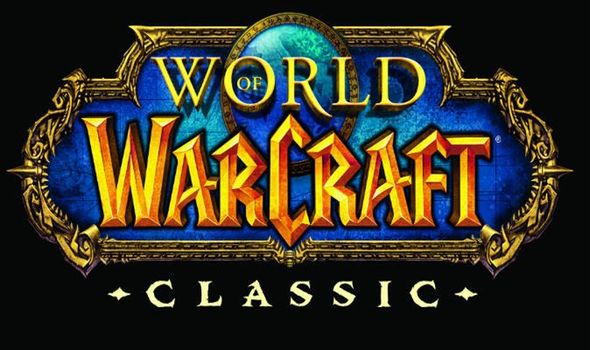 Blizzard said before Classic's launch that Dire Maul would be brought to World of Warcraft Classic in "phase two" of the planned rollout of raids, dungeons, and PVP features. But in today's development diary game director Ion Hazzikostas dropped a nice surprise, revealing that it will actually show up sooner than planned.
"Our first phase primarily focuses on launching Classic with Onyxia and Molten Core, but we've decided to hold off on Dire Maul for a while," the original message reads.
WoW Classic's phases are still in play: The honor system and world bosses will be "just around the corner" following the Dire Maul rollout, and a solid date will be announced "as soon as we have it," Hazzikostas says. "But we can't wait to see everybody jump into Dire Maul.
Are you tired of farming gold by killing monsters? To enhance your adventure and make you fully enjoy the game, you are recommended to
Buy Cheap World of Warcraft Classic Gold
via reliable game store
wowtt.com
. Buy now, and enjoy the biggest discount ever!