Order Delivery Time
By Derin Can Azizof

WOW Classic Gold EU Gehennas - Horde 1000Gold

Add Time: Jul/30/2021

By Aslan

WOW Classic Gold EU Пламегор (Flamegor) - Horde 300Gold

Add Time: Jun/05/2021

By Maciej Kozlowski

WOW Classic Gold EU Gehennas - Alliance 400Gold

Add Time: Nov/02/2020

By Maciej Kozłowski

WOW Classic Gold EU Gehennas - Alliance 250Gold

Add Time: Oct/19/2020

By 22

WOW Classic Gold US Anathema - Alliance 100Gold

Add Time: Oct/05/2020

By

WOW Classic Gold EU Razorgore - Alliance 500Gold

Add Time: Jun/09/2020

By

WOW Classic Gold EU Razorgore - Alliance 500Gold

Add Time: Jun/03/2020

By

WOW Classic Gold US Rattlegore - Alliance 150Gold

Add Time: Jun/02/2020

By

WOW Classic Gold EU Razorgore - Alliance 500Gold

Add Time: Jun/02/2020

By

WOW Classic Gold EU Razorgore - Alliance 500Gold

Add Time: Jun/02/2020

By Ke'bab

WOW Classic Gold US Rattlegore - Alliance 100Gold

Add Time: May/29/2020

By

WOW Classic Gold EU Razorgore - Alliance 500Gold

Add Time: May/28/2020

By

WOW Classic Gold EU Skullflame - Horde 3000Gold

Add Time: May/28/2020

By derin can azizof

WOW Classic Gold EU Skullflame - Horde 3000Gold

Add Time: May/28/2020

By derin can azizof

WOW Classic Gold EU Skullflame - Horde 3000Gold

Add Time: May/28/2020
Feedback
Dalila Winston

09/09 12:04

just gotta say i love this site alredy customer service is very helpful all i have to say is WOW!!!!!!!

wow, wow, wow just speechless i love it:D

Julie Dąbrowska

09/04 02:45

Most Legit site ever. Fast Delivery. BEST SITE TO GET ANYTHING ALL YOUR GOODS!

Michael Angel'z

09/01 12:06

The customer support was really great!Finally the delivery speed was pretty good!!I

this is the lowest price i could find, i was worried a little about the delivery, but it turned out to be very smooth, will buy more later.

Brilliant website i am definately recommending it to people. Aswell as i will be using it again !
World of Warcraft Classic:the PvP honor system launches on November 15
World of Warcraft Classic has been a success since launching in August, and Blizzard is looking to keep that momentum going. The company announced what's next for Classic today at BlizzCon. The player-vs.-player honor system launches on November 15.
Currently in World of Warcraft Classic, players can participate in PvP in certain cases, but nothing is gained besides the joy of victory. The PvP Honor system will reward players with with a point for each skill and and will build your rank as you play.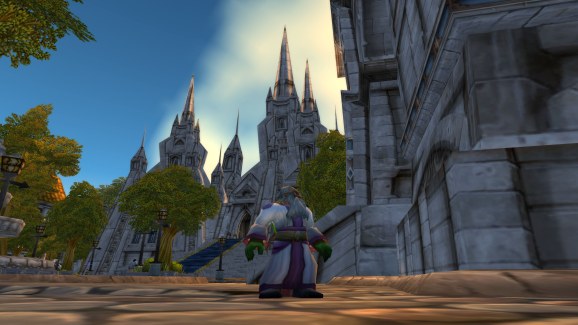 Right now, players can kill each other under certain circumstances, but you don't get anything for doing it. The honor system gives you points for each kill, which help you rank through the PvP system.
Blizzard also announced that Dottie, the baby alpaca, will be the new charity pet for World of Warcraft and will go on sale in December and will benefit both Make a Wish and WE.org.
The normal version of World of Warcraft is in its seventh expansion, Battle for Azeroth. Classic takes the game back to how it was before the launch of any expansions. This nostalgic take on World of Wacraft, which has a stronger emphasis on immersion and teamwork, has become a popular alternative for WoW fans who do not like the current state of the game.
To be the core player, you can't leave without WOW Classic Gold. Earning gold in World of Warcraft is no longer the daunting prospect it used to be, but farming for WOW Classic gold can be tedious. Good thing you can always
buy World of Warcraft Classic Gold cheap
from us here at
WOWTT.COM
.