Order Delivery Time
By Derin Can Azizof

WOW Classic Gold EU Gehennas - Horde 1000Gold

Add Time: Jul/30/2021

By Aslan

WOW Classic Gold EU Пламегор (Flamegor) - Horde 300Gold

Add Time: Jun/05/2021

By Maciej Kozlowski

WOW Classic Gold EU Gehennas - Alliance 400Gold

Add Time: Nov/02/2020

By Maciej Kozłowski

WOW Classic Gold EU Gehennas - Alliance 250Gold

Add Time: Oct/19/2020

By 22

WOW Classic Gold US Anathema - Alliance 100Gold

Add Time: Oct/05/2020

By

WOW Classic Gold EU Razorgore - Alliance 500Gold

Add Time: Jun/09/2020

By

WOW Classic Gold EU Razorgore - Alliance 500Gold

Add Time: Jun/03/2020

By

WOW Classic Gold US Rattlegore - Alliance 150Gold

Add Time: Jun/02/2020

By

WOW Classic Gold EU Razorgore - Alliance 500Gold

Add Time: Jun/02/2020

By

WOW Classic Gold EU Razorgore - Alliance 500Gold

Add Time: Jun/02/2020

By Ke'bab

WOW Classic Gold US Rattlegore - Alliance 100Gold

Add Time: May/29/2020

By

WOW Classic Gold EU Razorgore - Alliance 500Gold

Add Time: May/28/2020

By

WOW Classic Gold EU Skullflame - Horde 3000Gold

Add Time: May/28/2020

By derin can azizof

WOW Classic Gold EU Skullflame - Horde 3000Gold

Add Time: May/28/2020

By derin can azizof

WOW Classic Gold EU Skullflame - Horde 3000Gold

Add Time: May/28/2020
Feedback
Dalila Winston

09/09 12:04

just gotta say i love this site alredy customer service is very helpful all i have to say is WOW!!!!!!!

wow, wow, wow just speechless i love it:D

Julie Dąbrowska

09/04 02:45

Most Legit site ever. Fast Delivery. BEST SITE TO GET ANYTHING ALL YOUR GOODS!

Michael Angel'z

09/01 12:06

The customer support was really great!Finally the delivery speed was pretty good!!I

this is the lowest price i could find, i was worried a little about the delivery, but it turned out to be very smooth, will buy more later.

Brilliant website i am definately recommending it to people. Aswell as i will be using it again !
WoW Classic: Free Horde Migrations Only, Character Transfers
Blizzard recently released restrictions on free migrations available prior to Phase 2 deployment of WoW Classic: some are limited to the Horde only, and the Shazzrah (EU) server is finally receiving free transfers.
While we were recently unveiling the schedule of upcoming events on all WoW Classic servers (US and US), Blizzard has released an update on free character transfer capabilities: some are limited to the Horde only . Here is the complete list (all those cited in the original articles and not mentioned in this article remain accessible to both factions):
Europe
English servers
From Noggenfogger to Bloodfang
From Noggenfogger to Dragonfang
From Noggenfogger to Earthshaker
From Noggenfogger to Judgment
From Shazzrah to Bloodfang
From Shazzrah to Dragonfang
From Shazzrah to Earthshaker
From Shazzrah to Judgment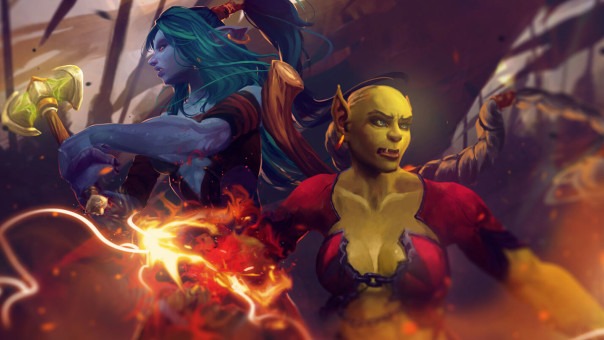 America
Waiters USA (West)
From Fairbanks to Anathema
From Fairbanks to Earthfury
From Fairbanks to Arcanite Reaper
From Fairbanks to Heartseeker
Servers USA (East)
From Herod to Arcanite Reaper
From Herod to Heartseeker
From Kromcrush to Arcanite Reaper
From Kromcrush to Heartseeker
From Skeram to Arcanite Reaper
From Skeram to Heartseeker
From Stalagg to Arcanite Reaper
From Stalagg to Heartseeker
Are you tired of farming gold by killing monsters? To enhance your adventure and make you fully enjoy the game, you are recommended to Buy
Cheap World of Warcraft Classic Gold
via reliable game store
wowtt.com
. Buy now, and enjoy the biggest discount ever!