Order Delivery Time
By Derin Can Azizof

WOW Classic Gold EU Gehennas - Horde 1000Gold

Add Time: Jul/30/2021

By Aslan

WOW Classic Gold EU Пламегор (Flamegor) - Horde 300Gold

Add Time: Jun/05/2021

By Maciej Kozlowski

WOW Classic Gold EU Gehennas - Alliance 400Gold

Add Time: Nov/02/2020

By Maciej Kozłowski

WOW Classic Gold EU Gehennas - Alliance 250Gold

Add Time: Oct/19/2020

By 22

WOW Classic Gold US Anathema - Alliance 100Gold

Add Time: Oct/05/2020

By

WOW Classic Gold EU Razorgore - Alliance 500Gold

Add Time: Jun/09/2020

By

WOW Classic Gold EU Razorgore - Alliance 500Gold

Add Time: Jun/03/2020

By

WOW Classic Gold US Rattlegore - Alliance 150Gold

Add Time: Jun/02/2020

By

WOW Classic Gold EU Razorgore - Alliance 500Gold

Add Time: Jun/02/2020

By

WOW Classic Gold EU Razorgore - Alliance 500Gold

Add Time: Jun/02/2020

By Ke'bab

WOW Classic Gold US Rattlegore - Alliance 100Gold

Add Time: May/29/2020

By

WOW Classic Gold EU Razorgore - Alliance 500Gold

Add Time: May/28/2020

By

WOW Classic Gold EU Skullflame - Horde 3000Gold

Add Time: May/28/2020

By derin can azizof

WOW Classic Gold EU Skullflame - Horde 3000Gold

Add Time: May/28/2020

By derin can azizof

WOW Classic Gold EU Skullflame - Horde 3000Gold

Add Time: May/28/2020
Feedback
Dalila Winston

09/09 12:04

just gotta say i love this site alredy customer service is very helpful all i have to say is WOW!!!!!!!

wow, wow, wow just speechless i love it:D

Julie Dąbrowska

09/04 02:45

Most Legit site ever. Fast Delivery. BEST SITE TO GET ANYTHING ALL YOUR GOODS!

Michael Angel'z

09/01 12:06

The customer support was really great!Finally the delivery speed was pretty good!!I

this is the lowest price i could find, i was worried a little about the delivery, but it turned out to be very smooth, will buy more later.

Brilliant website i am definately recommending it to people. Aswell as i will be using it again !
WoW Classic goes mad for Honor
Blizzard has added the PvP Honor System to WoW Classic, and Azeroth has become a blood bath. Two world bosses have also been added to the game, but they're safe from the Horde and Alliance for now. Everyone's too busy taking part in the global team deathmatch — whether they want to or not.
"The Honor Systemlargely just rewards you for killing players of the opposing faction that are near your level. This was to discourage high-level players from going to early level areas and laying waste to everyone. Having a higher honor ranking would lead you to gaining some sweet rewards!"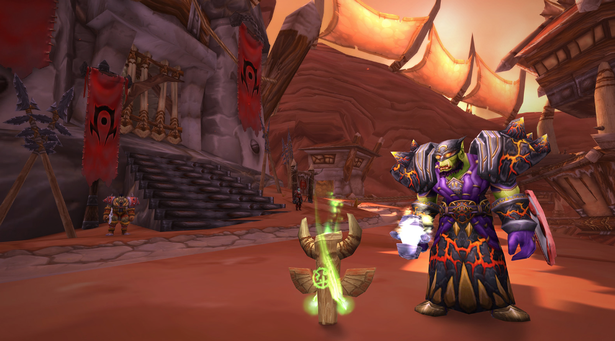 The diminishing returns from repeatedly killing the same target look like this:
1st: 100% of Honor
2nd: 75% of Honor
3rd: 50% of Honor
4th: 25% of Honor
5th (and beyond): 0% Honor
You'll earn more Contribution Points for defeating players who are a higher rank than those who are new to the battlefield. And defeating players isn't the only way to gain Honor. You can also get it by killing city faction leaders in Darnassus, Ironforge, Orgrimmar, Stormwind, Thunder Bluff, and the Undercity. And once Battlegrounds are available in WoW Classic, these will provide Honor too. At the end of each week, your rank will be updated based on your PvP activity relative to the other members of your faction.
In order to fight well and remain competitive in WoW Classic PVP a strong understanding of the PVP system is required. Becoming an exceptional player in PVP requires extensive practice, trial and error, and experimentation.
To help you play well with the game, you are recommend to Buy
Cheap WOW Classic Gold
via
WOWTT.COM
, we will always provide it with fast delivery, 100% safe, best price.